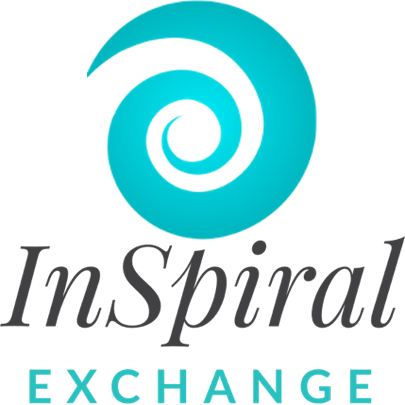 WELCOME TO INSPIRAL EXCHANGE
Amanda is the Founder of Inspiral Exchange.
"You are a Professional.  You are working in Wellbeing. Either helping people Physically, Intellectually, Emotionally, Spiritually or Socially.  Though who is helping you?  This site is about Collaboration and Nurturing the Nuturer. Join a global network of other Professionals, exchanging an hour of their time for an hour in return.  It's simple, become a Free Member – then browse all other Professionals from around the world who are ready to give you that Emotional boost, Physical know how or spiritual lift . Our token of appreciation here is our Time and not money. Start exchanging your skills now".
The huge variety of skills in Wellbeing means that your choices are endless. So what are you going to exchange first?
Experience Meditation
Improve your inner game
Get a massage
Learn an instrument
Improve your fitness
START EXCHANGING NOW, JOIN FREE
How it works.
SIGN UP – Follow the link below to Sign Up.  Simply create a Free member profile, this will include the skills that you would like to exchange and a short bio about yourself.  You must be a professional in your field. That's it.
BROWSE – You are now a member and can view all other members on the platform.  Each time that you Log In you can see members who are exchanging in your area as well as members who can exchange their skills online and are therefore based all over the world.  You can use the Search button to search by skill, location and name.  Take a look around and see who is exchanging what!  You may connect with any other member either by sending them a connection request or a private contact message.
ENJOY – Be open to learning something new, perhaps something you hadn't thought of before. Be open to trying a new therapy, or a new sport, or a new way of thinking.   And what a gift you are giving others in return, helping them to be a better expression of who they are.  Happy Exchanging